The house
The Lemon House is an old "Ogliastrino" building, with a ground floor, two levels and a huge terrace. It is made of granite, even if it does not looks like, but you can understand it by checking how this the walls are! This warranties a good temperature in the house all year long.
At the ground floor we have a kitchen (forbidden for guests due to hygene laws), a breakfast room with the "technical" library, with guidebooks in three languages and a guest room, that has been designed for disabled persons. You can see the picture here on the left.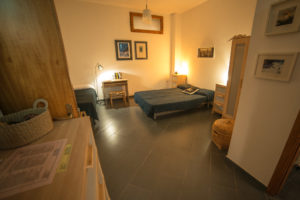 Heading up  to the first floor we have two more rooms and the campus board, that is available for guests. We also bought a brand new TRX for training… Just know that in this space many important stories or adventures started, like the one featured in the pic, where our friends Silvio Reffo and Adriano Selva are planning their insight attempt to one of the hardest routes in the world!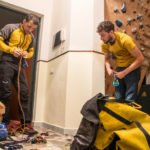 Climbing further on at the second floor, you'll find other two rooms that share a big bathroom, and a large library with English and Italian books. There are lots of photo and art books, plus something to read during possible rest days or bad weather.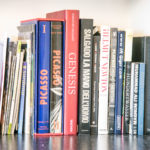 There is also a washing machine and a balcony, where you can arrange your dirty clothes and get ready for another day in decent outfit!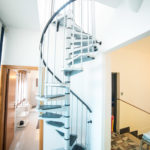 From the second floor you have access to the terrace, the highlight of the house (in my opinion!). It's almost 100 square meters with a couple of tables and space to do stretching, joga or… drink a beer with an incredible landscape!