What is donate? We do things on the territory, we spend and invest a lot of time and money trying to provide you the best treks, climbs, mtb tours. We really appreciate if you can donate a few money to cover a little part of the expenses! You, or the people who are coming after you, will find a better place to do your activities!
You can make it via Paypal at rf@rikyfelderer.com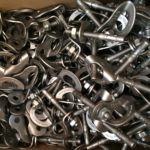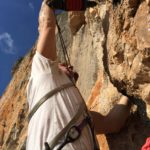 This winter we bought 2500 euros of bolts and belays… Now we are working to place them in making new crags and nice multipitches in the area!
Obviously, for who takes care about details, it's all 316L stainless steel!